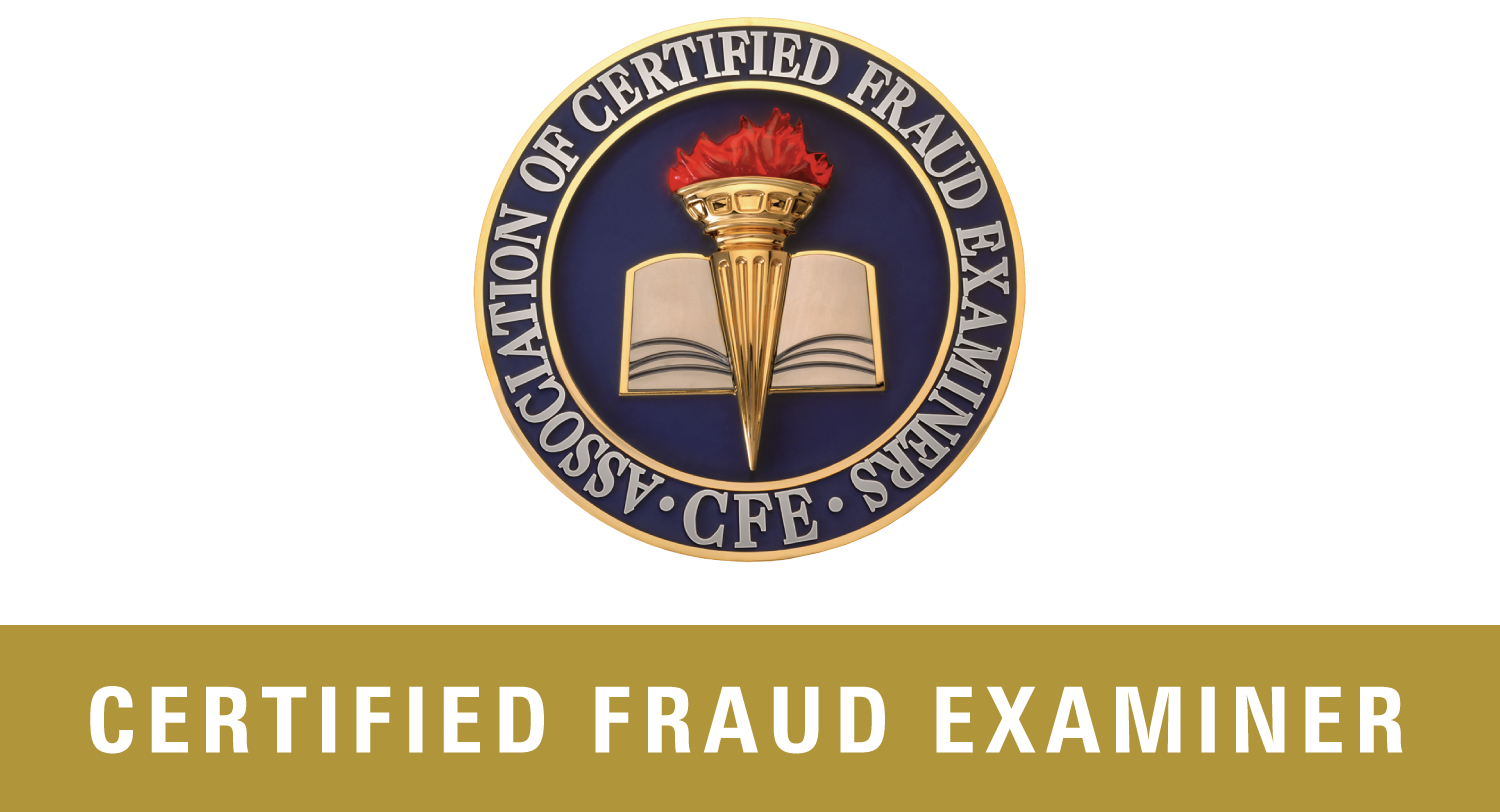 Certified Fraud Examiner
A Certified Fraud Examiner is a credential awarded by the Association of Certified Fraud Examiners and must meet academic and professional requirements as well as pass the rigorous CFE examination. The CFE examination covers four sections:
Fraud Prevention and Deterrence
Financial Transactions and Fraud Schemes
Investigation
Law
CFE's are trained to identify the warning signs and red flags that indicate evidence of fraud and fraud risk.
Forensic Accounting as a Certified Fraud Examiner
Are you concerned about theft, fraud or embezzlement?  A forensic accountant can be hired to search for hidden assets in a divorce case, family issues or suspicious activity in your business.   Forensic accountants are suspicious in nature and must be able to apply their accounting knowledge to many situations such as the following:
Fraud Risk Assessments,
Investigative Accounting
Employee Theft
Forensic Accounting and Fraud Examiner.
Hidden assets in Business and Family Law
Civil and Criminal Investigations
This includes research of the situation through bank, accounting, tax and other financial records.
Litigation Support
For litigation support, we can assist in ascertaining what documentation is needed as well as obtaining the necessary documentation for factual presentation of financial events related to existing or pending litigation.
A Certified Fraud Examiner can write expert reports, assist in depositions, and testify as an expert witness.  This knowledge sets the forensic accountant apart from a typical accountant.